Even a Redneck can build a web site.
This site was created for the purpose of showing my family to the world. I pray every day that Shannon & I will lead a life together with our three wonderful boys. Only the older two are with us all the time. I plan to use this site to keep a history record of our life. Please feel free to explore, there are hidden links on some pictures. Never know what you will see or read.
Please click on marked photos to navigate through site.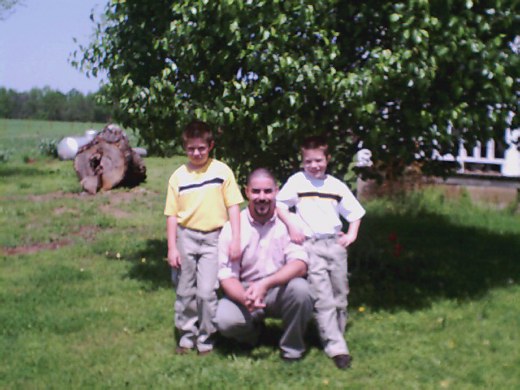 Click on Photo